New Year's Resolutions For Your Vehicle
For most people in the Tuscumbia, AL area, driving a car on a daily basis is a necessity. Due to this, getting into good habits when it comes to vehicle maintenance is very important and the New Year is a great time to get into great habits.
There are several New Year's resolutions to follow, which can help ensure that your vehicle receives the care and service it needs to keep running well. Those that are in the area can receive these services and more from the service team at Greenway Hyundai of the Shoals!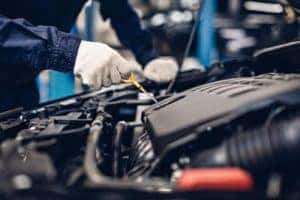 Keep Current with Routine Maintenance
When it comes to making a plan for the upcoming year, ensuring your vehicle receives necessary routine maintenance is very important. If you care for your vehicle, you can greatly extend its useful life, avoid more significant repair needs, and have a better overall driving and riding experience. Due to this, you should aim to have your vehicle properly maintained throughout the year. This typically will include bringing it for service every 5,000 miles and at least three times per year for oil changes, tire rotations, fluid top-offs, and general checkups.
Check Your Tires
One of the most important parts of your vehicle, which need to be kept in good condition is your tires. A quality set of vehicle tires will provide you with additional traction and stability and can improve your fuel efficiency. While Alabama winters are not as cold as they are in other parts of the country, the roads still can get icy, and having good tires at the start of the year can keep you safe. While your tires can last for years, you should check the tire pressure regularly, measure the tread, and check for leaks. If there are any challenges with your tires, you should bring your vehicle in to have them repaired or replaced entirely.
Come in for Repairs When Necessary
Beyond routine maintenance, it is also important that you come in for repairs when necessary. An issue that many drivers have with their vehicles is that they wait too long to have their vehicles serviced. Doing this can often make a problem worse and even lead to additional mechanical failures or a stalled vehicle. Some signs that your vehicle will need repairs are if a warning light is on, if you are noticing odd sounds or smells, or if unusual sounds.
Keep Your Vehicle Clean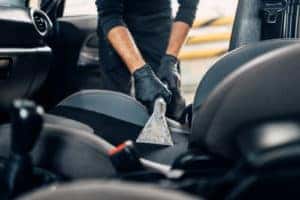 At the start of the New Year, you should also make the resolution to keep your car clean. Your vehicle is likely one of the largest assets that you own and is something that you will spend a lot of time in. Because of this, you should strive to keep your vehicle clean on both the inside and the outside.
Bringing your vehicle in for a regular interior and exterior cleaning service, vacuuming it out between cleanings, and focusing on removing trash and personal items will keep your vehicle clean.
Be Safe When Behind the Wheel
You should also make the resolution to stay safe when you are behind the wheel. Part of this includes completing regular safety checks to ensure your brakes, mirrors, windshield wipers, rearview camera, and other safety features are working well. However, this also includes being safe when you are driving. To do this, you should make sure that you are driving at an appropriate speed and focusing on the road, as opposed to looking at your phone and other devices.
Ensuring your vehicle is properly cared for at the start of the New Year is very important. By following these resolutions, you can keep your vehicle in good condition and ensure it will continue to perform well all year. When you are in need of any vehicle service in the Tuscumbia, AL area, you should come to Greenway Hyundai of the Shoals.
Beyond receiving great vehicle service, Greenway Hyundai of the Shoals is also a great place to come when you are in the market for a new or used vehicle. Our team of experts can answer all of your questions and even take you out for a test drive today!