Tuscumbia AL Oil Change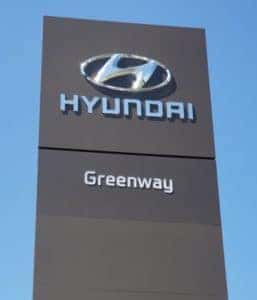 For A Fast Oil Change Service in Tuscumbia Call Greenway Hyundai 256-766-6117. Our factory certified technicians know the exact motor oil needed for your vehicle. We are located 122 US-43, Tuscumbia, AL 35674
Our Oil Change Service Hours are Monday-Friday 7am-6pm & Saturday 8am-4pm. Our trained staff will go over the difference between Conventional oil and Synthetic oil.
What Is The Difference Between Conventional Oil and Synthetic Oil: 
With a conventional motor oil, the molecules come from organic natural materials, and natural molecules are irregular in shape and not uniform. Over time these irregular shaped molecules will create friction in the engine and will need to be replaced.
Conventional motor oil does not last as long as the synthetic oils. Synthetic oils are created by scientists in a laboratory. The molecular structure in synthetics are created to be consistent in mass and shape.
This uniformity means that those molecules create less friction over time. This oil will last longer and therefore your car can go longer time and distance between oil changes. How Often Should I Change My Oil? There are even some engines that require a blend of conventional motor oil and synthetic motor oil.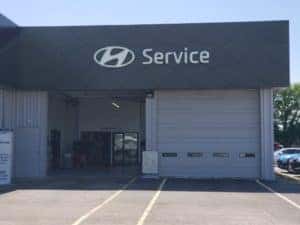 What Does Oil Do In An Automobile Engine?
All cars have an oil pan that holds the extra oil. As the oil pump gets driven by the engine, it will pump the oil throughout you engine. The oil pump first draws the oil through a strainer, then oil moves to an oil pressure regulator, and then ends up in the oil filter.
The motor oil filter regulates the flow while also filtering out any dust or particles that could interfere with the engine. The filtered oil is then pumped up to the crankshaft and main bearing to lubricate them. There are also oil spouts that shoots the oil up to the pistons and cylinders. There are many variations of the oil flow process as there are many engine designs. Our experienced Tuscumbia oil change experts will answer any questions you may have.
Express Oil Change Greenway Hyundai of The Shoals | Call 256-766-6117 | 122 US-43, Tuscumbia, AL 35674 Save with Oil Change Coupons